Hypertension is high blood pressure measured in millimetres of mercury (mm Hg). Hypertension is when your blood pressure persistently goes over 140/90 mm Hg.
Nearly one third of people who have enough high blood pressure don't know it, however hypertension is a highly prevalent and highly significant risk factor for the development of all manifestations of cardiovascular disease, including coronary heart disease, stroke, heart failure, aortic and peripheral arterial disease, and valvular heart disease.
Hypertension and obesity
Numerous research shows that obesity, and in particular that which features high intra-abdominal fat, is consistently associated with hypertension. Based on population studies, risk estimates indicate that at least two-thirds of the prevalence of hypertension can be directly attributed to obesity[i].
For more information on hypertension please see the European Society of Hypertension (ESH) at www.eshonline.org.
Policymakers
Resources
[i] Krause R.M., Winston M., Fletcher B.J., & Grundy S.M. (1998). Obesity. Impact on cardiovascular disease. Circulation  98, pp. 1472–1476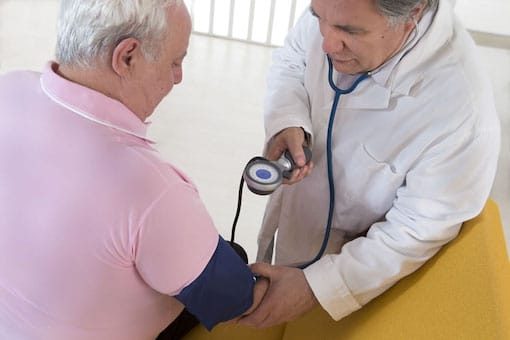 Numerous research shows that obesity, and in particular that which features high intra-abdominal fat, is consistently associated with hypertension