WONCA webinar for healthcare professionals
Practical Tips for Obesity Management
A Wonca webinar held in conjunction with EASO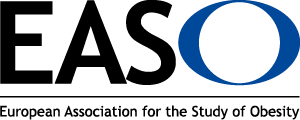 PRACTICAL TIPS FOR OBESITY MANAGEMENT
Friday, March 4, 2022
6:00pm CET (Paris), 5:00pm GMT (London), 7:00pm EET (Athens), 8:00pm MSK (Moscow)
To provide GPs with practical solutions and takeaways
Presentations:
How to correctly diagnose obesity and identify appropriate treatment options
Professor Liesbeth van Rossum, internist-endocrinologist and professor in the field of obesity and biological stress research at the Erasmus University Medical Center, Rotterdam, Netherlands
How to talk to your patient about weight and obesity, and avoid stigmatising your patients?
Dr Lilach Malatskey M.D. M.H.A, President, The Israeli Society of Lifestyle Medicine, Vice Dean for community education, Azrieli Faculty of Medicine, Bar Ilan University
How to treat post-bariatric surgery patients (remembering diet and behaviour)?
Professor Luca Busetto, Associate Professor of Internal Medicine at University of Padova, Italy, and co-chair of the EASO Obesity Management Task Force (OMTF).
What should be the treatment targets of obesity treatments
Dror Dicker M.D, Head of Internal Medicine D & Obesity Clinic, President of the Israeli association for the study of Obesity, Co-Chair of the EASO Obesity Management Task Force, and President of the European Federation of Internal Medicine
The webinar and discussion will be moderated by Professor Dr Thomas Frese, President-Elect of WONCA.